Blog
Enterprise – Audio marketing
Enterprise leaders – reach and educate your customers through the power of audio marketing
Audio Opportunity
With over 42% of business decision-makers listening to podcasts regularly and over one billion people in total listening to podcasts globally audio is a significant marketing opportunity for Enterprise companies. Audio marketing enables Enterprise companies to create deep relationships with their customers and ultimately lead them on the path to purchase.
Audio in general and podcast, in particular, offer a way to deliver a deeper engagement with your customers as they listen to a client's audio content in an uninterrupted environment for typically five to six minutes. It is also a great way to reach new customers as Spotify, iTunes, Google, and Amazon have significant reach into both business and consumer audiences.
All the audio content a client produces is captured in Google Search results ensuring that an Enterprise business can be found more easily, and it has never been easier to share audio content across all social platforms to further extend reach and engagement through the power of audio.
In short audio marketing enables you to reach your customers whenever and wherever they are as enterprise audio content can be accessed simply and easily across mobile, laptop and smart speakers.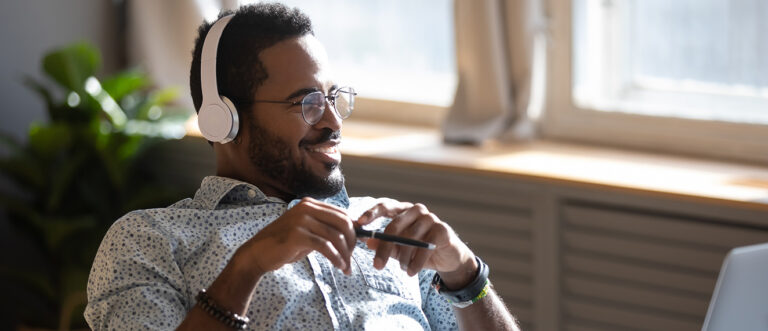 Audio Challenge
For Enterprise companies, the challenge is creating, distributing and marketing audio content effectively as it is complex, time-consuming and expensive. Enterprise companies typically have to script, record and edit the audio content. Then distribute and host the audio content as RSS across all of the various platform. As well as create and set up the appropriate branding collateral. And finally, this must be done regularly in order to create an engaging and worthwhile experience for their customers.
Audio Solution
However, there is an easier, smarter solution which is to capture all of the marketing content an Enterprise company has already produced, transform this into audio and then distribute this across podcast, social, search and onsite.
Enterprise companies typically produce a great range of for their customers such; as articles, insights pieces, and news updates, that work really well as audio content as this content has already been created to engage and educate an Enterprise business customer. Our real-time platform enables clients to create and distribute this as audio content in real-time to your customers.
We provide AI Voices and also enable Enterprise companies to upload recorded content so that Enterprise companies can quickly and easily engage their customers with high-quality, engaging audio content.
The beauty of the AudioHarvest solution is that it is always-on so that whenever a client produces new content on their website our platform can automatically create and distribute this as audio content for your customers to listen to across podcast, social and onsite. Our smart AI ensures only relevant content is shared as audio across podcasts, onsite, search and social.
Just see what our clients are sayng about the value of the service..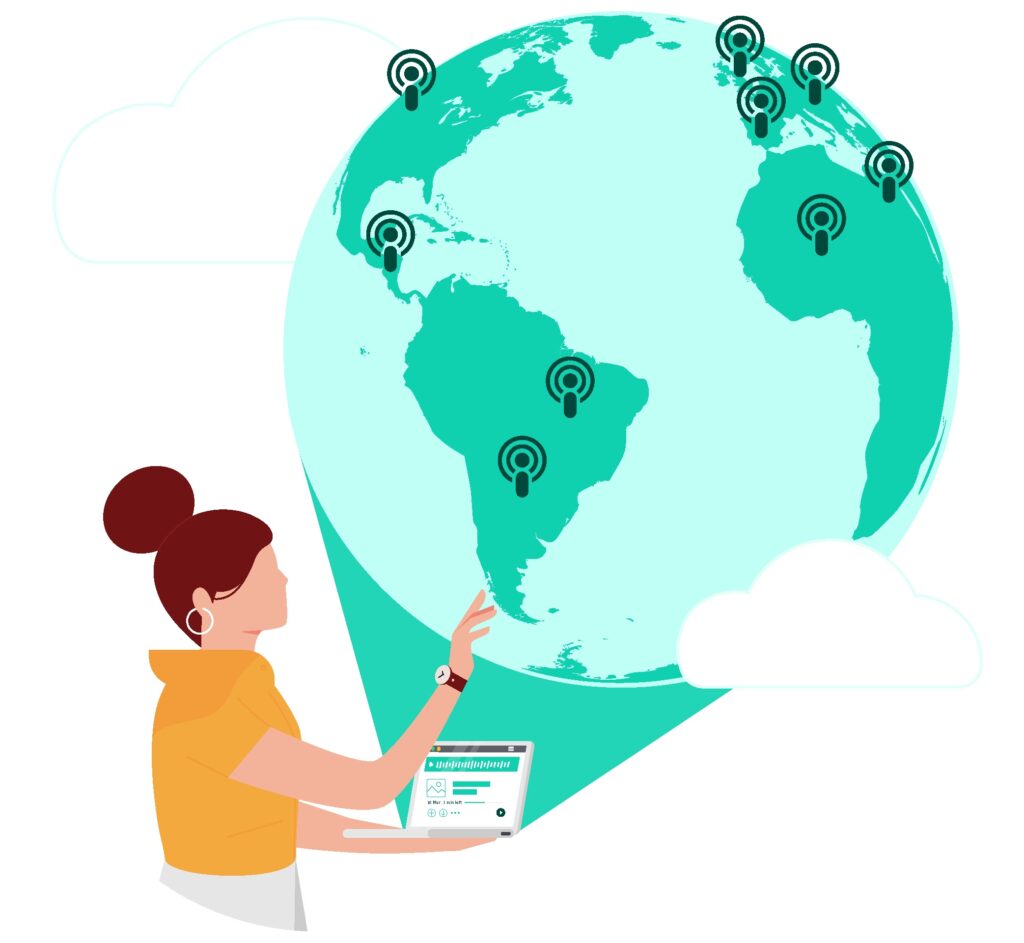 Enterprise client testimonials
We already work with a wide reach of Enterprise companies such as Hewlett Packard Enterprise, Livingstone Group, Logosnet, etc., and all of them have found this to be a highly effective and efficient way to reach new and existing customers and ultimately lead them on the path to purchase:
'AudioHarvest's real-time platform has now created and distributed a branded podcast for the Tapetember website published by Hewlett Packard Enterprise Storage Media business group. The AudioHarvest platform automatically converted Tapetember's insightful articles around the backup, archiving and data protection into a branded podcast released on iTunes, Spotify, and Google'
Andrew Dodd – Worldwide Marketing Comms. Manager – Hewlett Packard Enterprise
'The AudioHarvest platform raises awareness of our service and positions the Livingston Group as a market leader. Since the platform has been deployed, we have been impressed with the results produced & the level of service from the AudioHarvest team.'
Kate Hawgood – Global Head of Marketing – Livingstone Group
'The platform enabled us to create and distribute a completely new Logosnet podcast within days. The podcast format has been a great way to stay in touch with our customers and educate them on our products and services.'
Fernando Salvetti – Managing Partner – Logosnet
More from our blog
Blog
Start-Up: Audio marketing
Blog
Starting a podcast with Audio-Harvest
Blog
What Is Text-to-speech?
Read more