Blog
How to host and distribute a podcast

The podcast industry has some quite technical jargon, but the essence of hosting and distributing podcasts is relatively straight forward in terms of the process. In addition there are a large number of providers who will manage this process for you at a relatively low cost. The key is not to be afraid of the jargon and simply follow the steps to enable distribution.
Role of RSS
Your RSS Feed, or Rich Site Summary, is essentially a URL that automatically updates podcasting channels and subscribers with new information from your podcast. To distribute your podcast, you need an RSS feed. You can create one yourself or via services such as RSS Builder. However, typically most users new to podcasting tend to use a hosting service to manage this part of the overall process, as it is a much simpler and quicker route.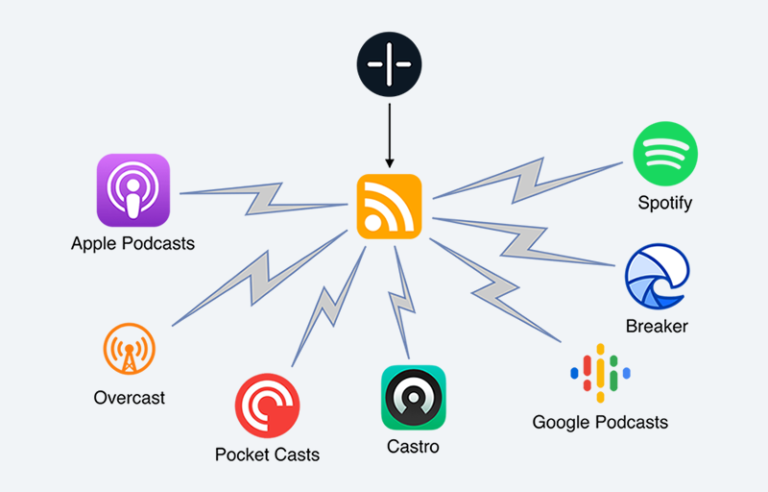 Role of hosting
After you create a podcast you need to host the podcast and the supporting materials for it to be found. Essentially podcast hosting is like hosting a website. In order for people to find a website it needs to be connected to a server somewhere. For your podcast, you need all the relevant information about your podcast including the artwork, description, and audio file available to download.
Podcast hosting allows you to store all this information in one place and provide this information to your listeners wherever they listen. So, if you've been wondering how to get your podcast on Apple, Spotify and Google Podcast platform, using a podcast hosting service is the easiest way to get started. There are any number of these services to choose from including AudioHarvest as we provide it as part of an end-to-end solution.
Distributing your podcast
Distribution requires adding your podcast to podcasting networks and apps. You can add your podcast manually using your podcast's RSS feed to distribute to networks such as iTunes. Essentially you create an RSS feed and then go to a provider such as iTunes podcast connect service to get the podcast setup, validated and approved. There are number of elements and information that you will need to supply in order for the podcast to be approved.
Alternative you can just use a podcast hosting service to manage this all for you which is quicker and easier and will enable you to get this done across all the major distributors such as iTunes, Spotify and Google as well as all of the specialised distributors of podcasts.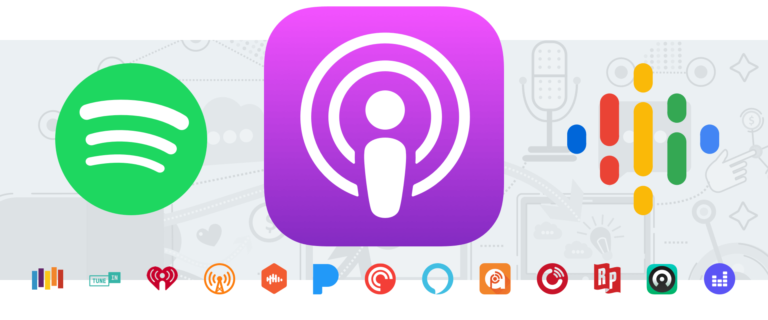 Selecting the right categories for you podcast increases audience listenership
Podcast hosting sites categories help podcast directories like Apple Podcasts, Google Podcasts and Spotify organise and display your podcast in the correct location. Categories are one of the key ways for users find your podcast. 
There are over 100 categories and 1,000,000 podcasts on the iTunes platform, which means you need to think carefully about which categories you select. So think about which categories are most relevant to the podcast in terms of both content and audience fit. If you select the most relevant categories then you are much more likely to be found by the right audiences and in turn those audiences are therefore more likely to listen to your podcast.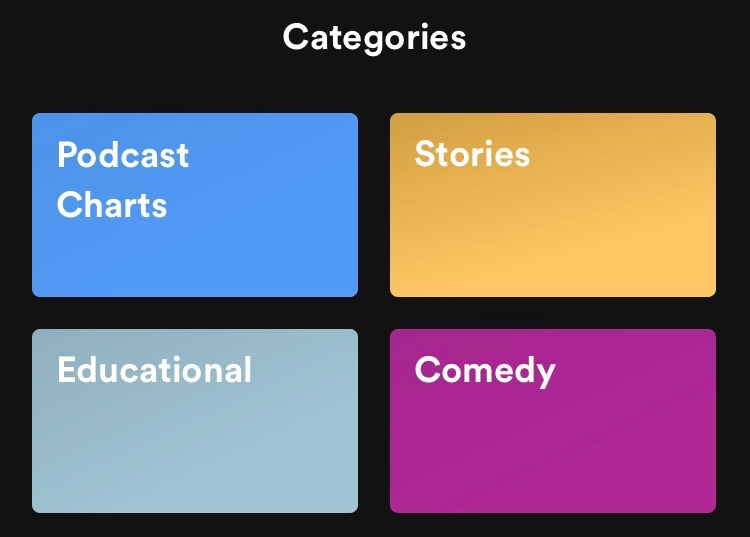 Podcast directories are also another really important way to enable a podcast to be found. Also distributing through podcast apps is another good way to distribute a podcast.
Conclusion
Hosting and distributing a podcast yourself can be a little bit technical and time consuming. Therefore, it is recommended that you use a specialist provider to manage this process, as it is very quick and much more scalable in terms of distributing your podcasts to the relevant distributors such as iTunes, Spotify and Google Play. At AudioHarvest we provide this service as an automated process, so it is extremely quick and easy. There are also a large number of other providers of this service such as Podbean and Podigee that we recommend you look at.
However, even if you use a provider to manage the process, it is still important to understand the process as that way you can ensure you are being distributed to the correct hosts, in the optimal way, and that you are being categorised in a way that maximises the listenership to your podcasts.
More from our blog
Blog
What Is Voice Cloning?
Blog
How to create a company podcast
Blog
What Is Podcast Distribution?
Read more