Podcasting for business
Our simple and easy to use platform enables clients to quickly and smoothly create podcasts out of their existing online content.
Quite simply our platform does all the hard work leaving you with more time to focus on your customers.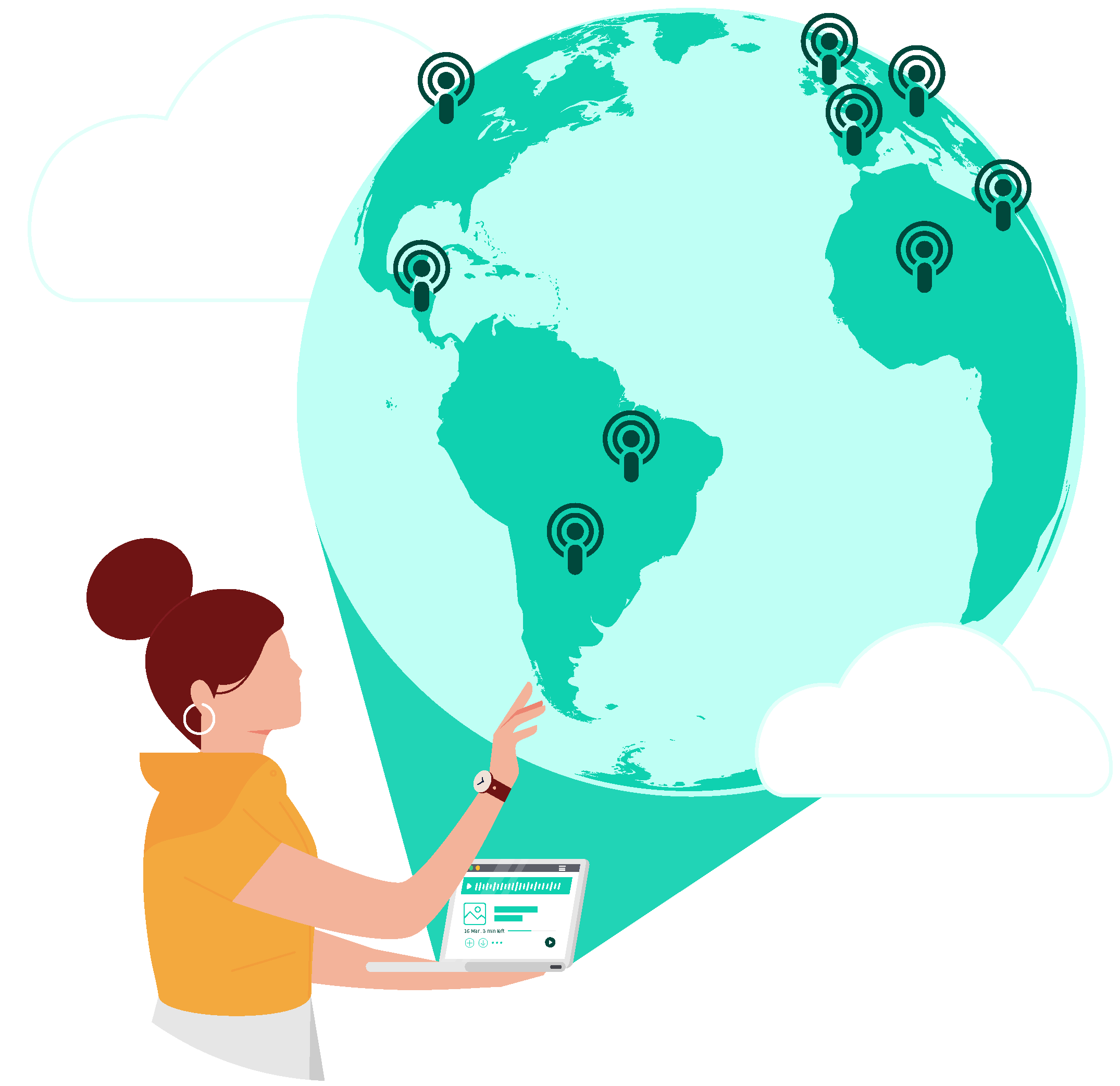 Our client dashboard features make podcasting easy
Find appropriate content for the podcast
Our platform finds appropriate content for a branded podcast by scanning a client's website. All the client has to do is insert their company website address and our platform's recommendation engine will scan a client's website and recommend suitable site sections and articles for a branded podcast. A client then simply reviews the recommendations and selects the one's they think are most suitable for a branded podcast.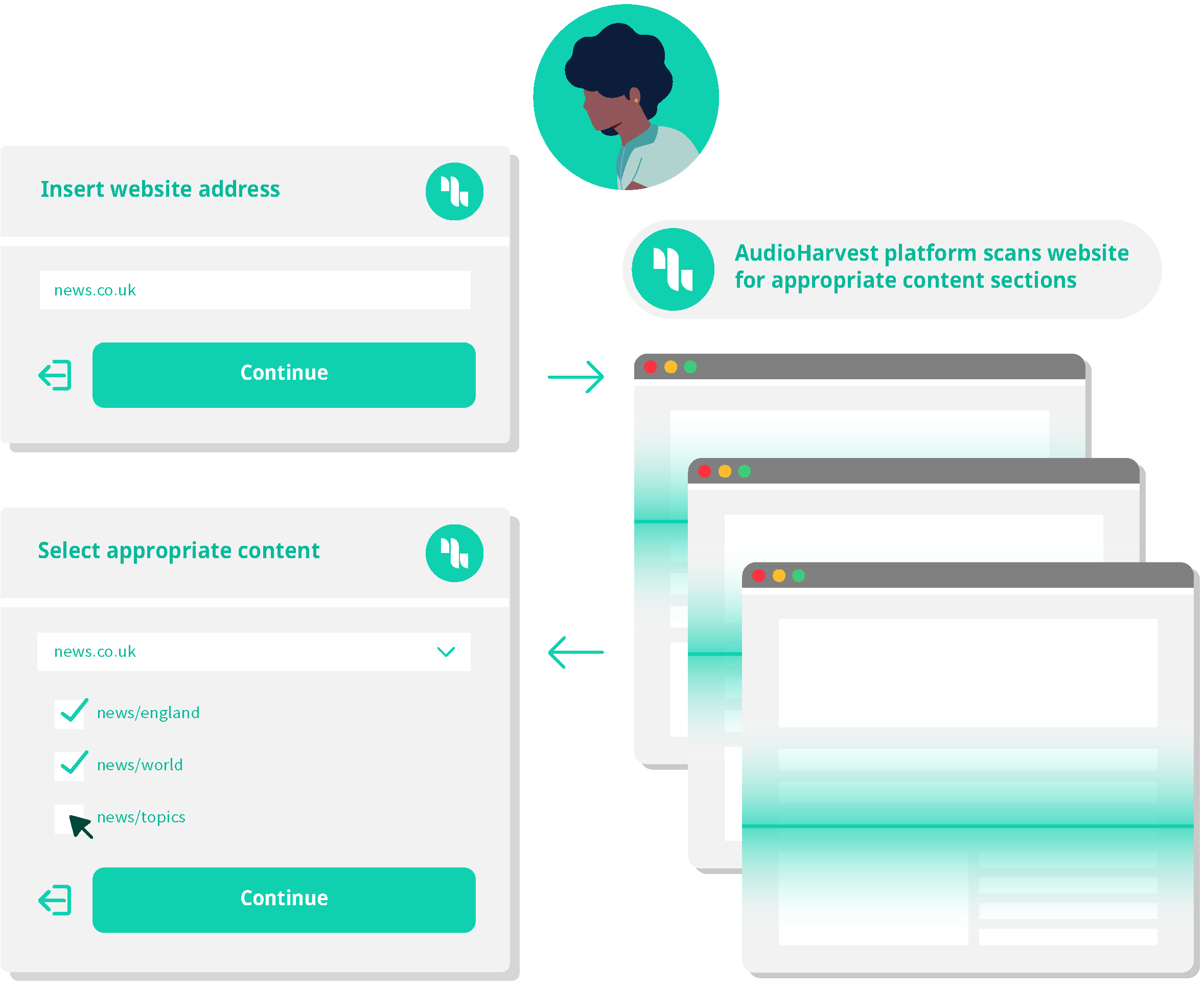 Voice selection
AudioHarvest has a great range of suitable and natural sounding voices for a client to choose from. We use the latest AI and neural technology to create natural sounding voices. A client can select by country and language subject to their business requirements. Simply listen to the voices and select the voice that best suits the branded podcast a client wishes to create.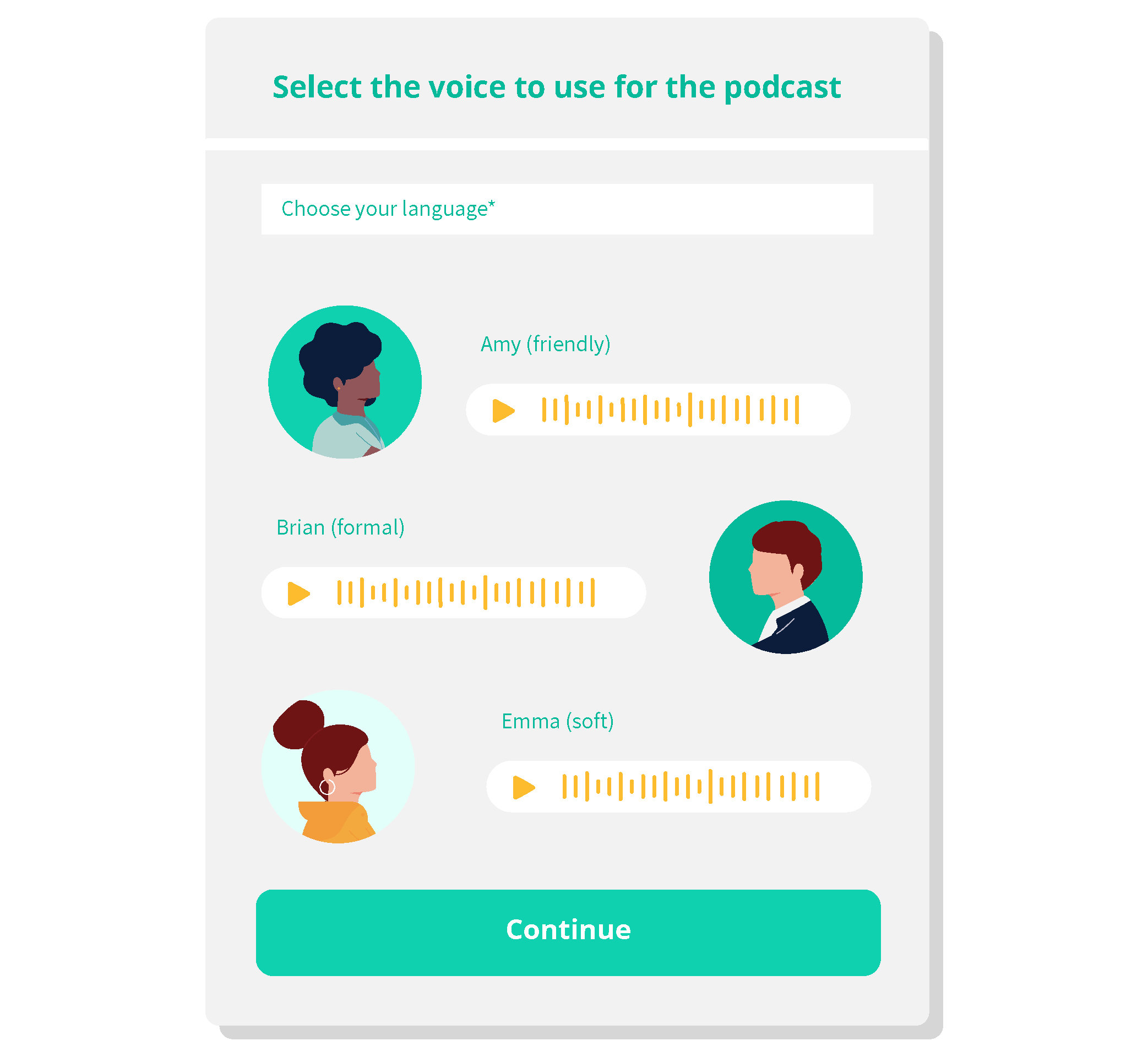 Create podcast
Our platform transforms a client's content into podcast episodes. All a client has to decide is what title best describes their podcast and provide a brand logo for the branded podcast. It really is that simply as our platform is designed to do all the heavy lifting for a client.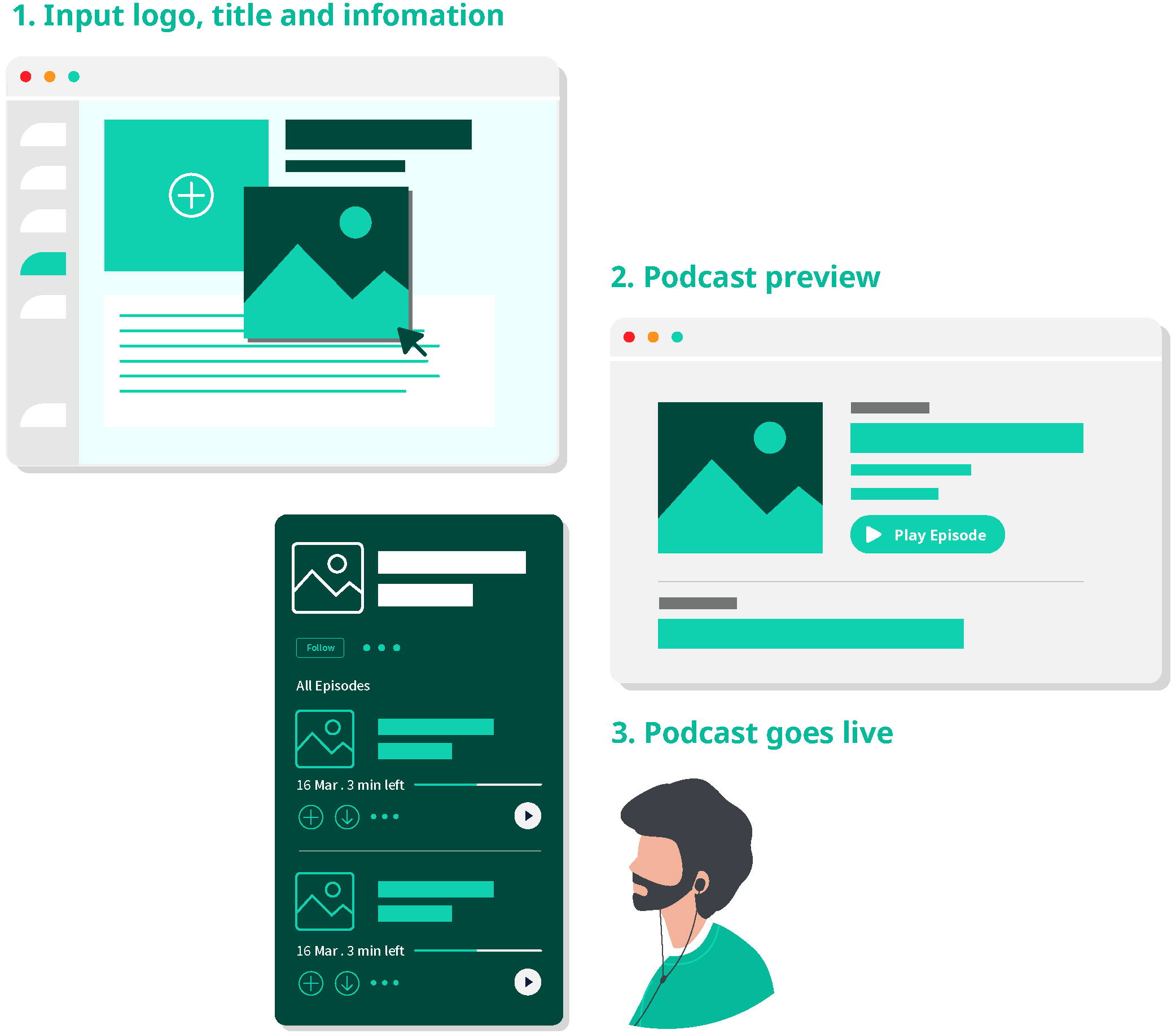 Distribute podcast
Our platform will distribute a client's podcast to all the major distribution platforms such as iTunes, Spotify and Google Play. The platform also ensures the branded podcast is accessible across mobile, laptop and smart speakers so that a client's audience can listen to their podcast whenever and wherever suits their needs.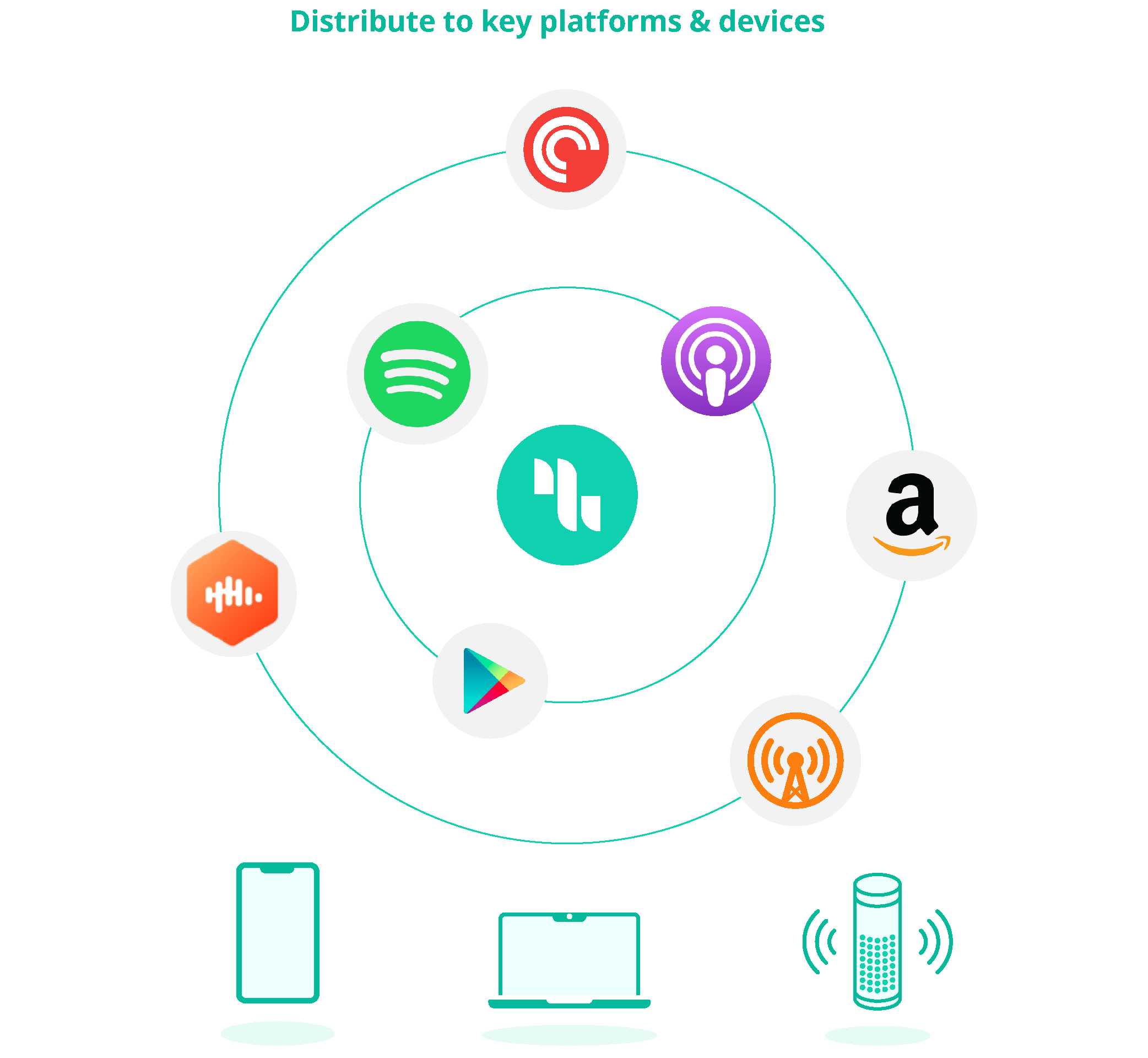 Onsite widget player
We also provide an audio player for a client's website so that site visitors can listen to the client's content on the page if they prefer. It is a great way to enrich the onsite experience and improve accessibility. The audio player is super easy to setup as the client simply copies the code into their content management system and the onsite audio player will then only appear if there is an appropriate audio file for that page.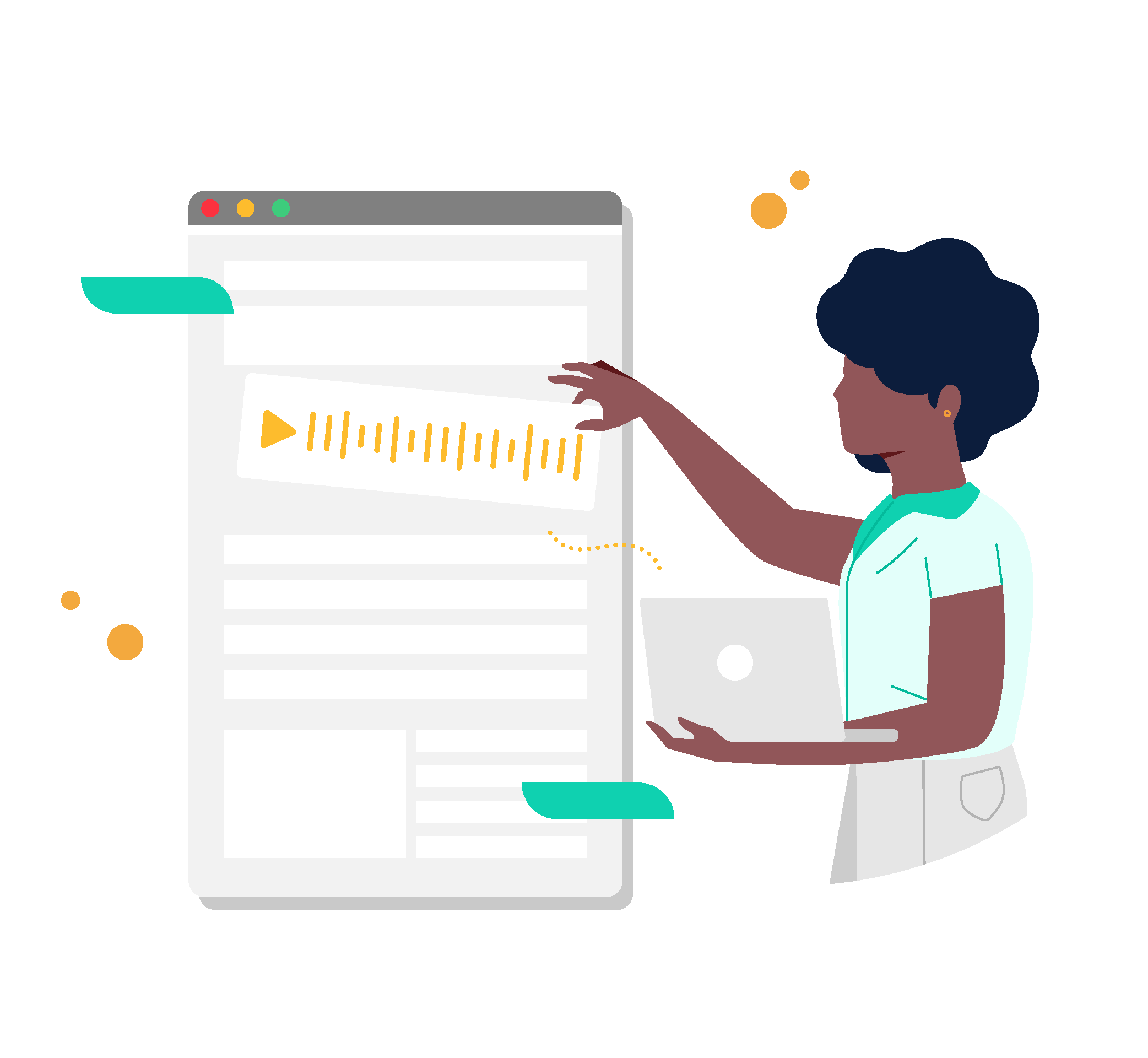 Campaign reporting
Login into the Harvest Platform UI to see all the latest campaign reports. A client can quickly and easily see how many people viewed and downloaded their branded podcast as well as the number of plays for the onsite audio player.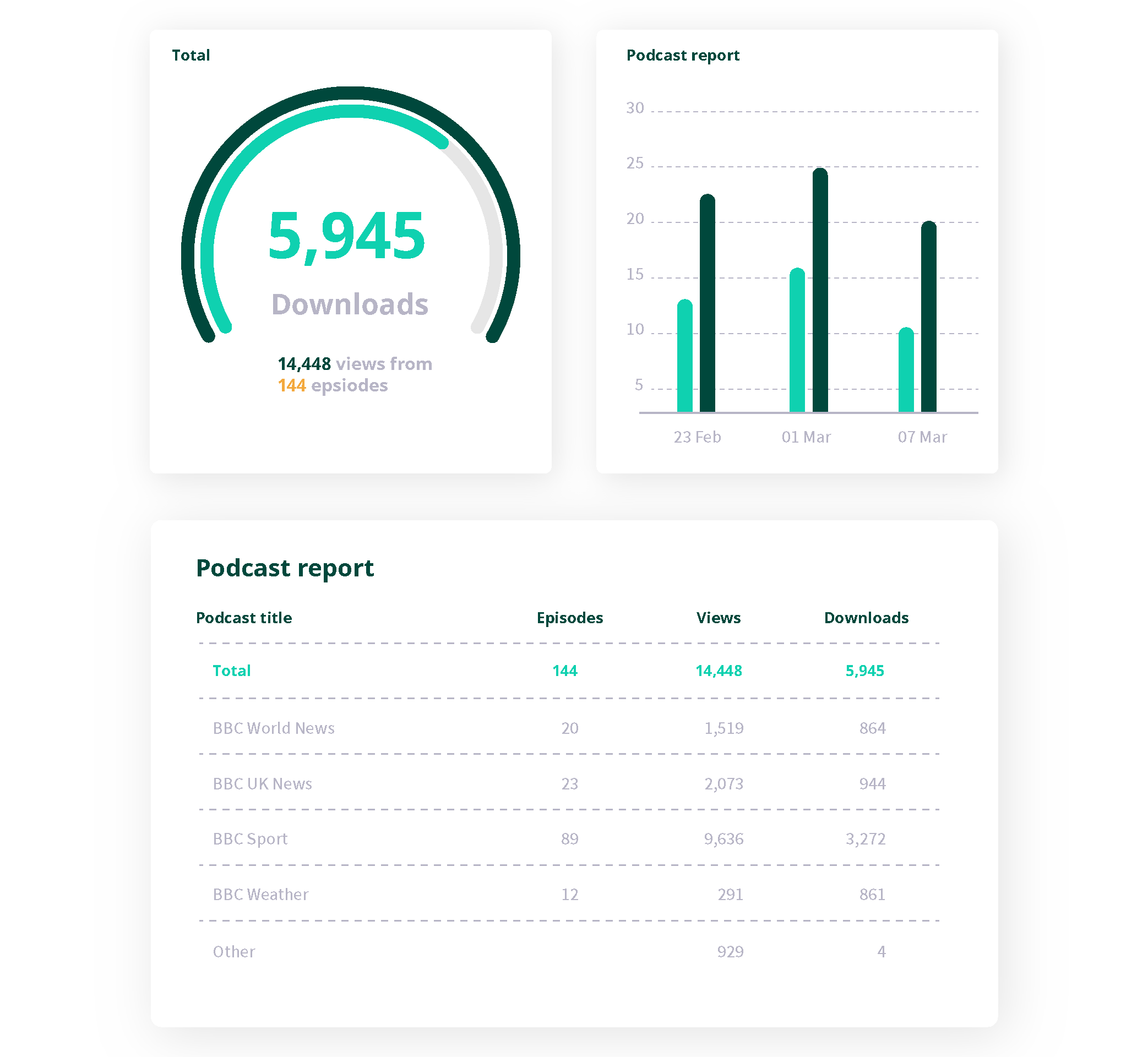 Have a listen
Why Choose AudioHarvest
Reach your customers whever and whenever they are
Reach
New and existing customers on iTunes, Spotify…
Engage
Leverage the power of audio to truly engage your customer.
Sell
Insert audio promotional messages at the end of branded podcast episodes.
Retention
Establish loyal customers when they become subscribers to the client's brand podcast.
How can we help?
If you have any questions about our product, you can visit our FAQ page. Alternatively, you can fill out our enquiry form below and a member of our team will be in touch to help.
Thanks for your enquiry!
Thanks for submitting your enquiry, a member of our team will respond to you shortly.
Home