Blog
What Is a Text-to-speech Reader?
A text-to-speech (TTS) reader is a tool that basically converts words into audio. The app takes words written on a digital device and turns them into an audio recording using a computer-generated voice. Most TTS tools provide a range of natural sounding voices, so more and more businesses are taking advantage of this innovative technology to reuse and repurpose exciting written content by turning it into podcast episodes.
The TTS apps are available for nearly every digital device – from laptops and smartphones to tablets and iPads. The text-to-speech reader is extremely easy to use – some apps can even "read aloud" words from an image, such as a poster.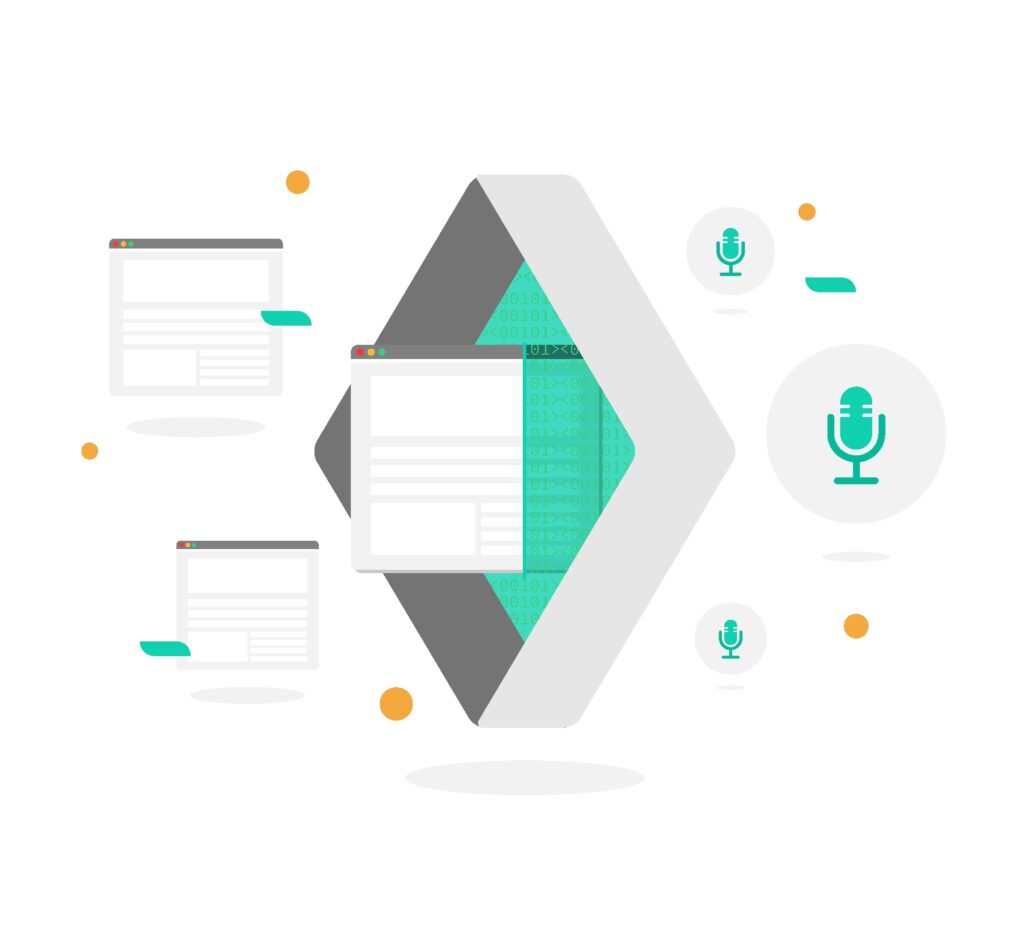 What Could It Be Used For?
TTS can help people with reading challenges, for instance, kids in primary school. However, one of the tool's newest and most exciting purposes is to create audio "podcast" episodes and save businesses a lot of time by taking already written content from their website/blog and transforming it into audio.
Podcasting as a marketing tool aims to help businesses reach a wider audience, gain a following and establish brand authority. By generating regular podcast episodes, businesses can promote their services or products naturally, thus increasing their profit in the long run.
If you are looking to improve your marketing strategy and get with the times, TTS is a great way to let a program do most of the work for you. Your only decision involves picking a brand voice out of a wide selection, and then the app converts your digital words into audio files.
What Kind of Voices Does Audio-Harvest Offer?
Audio-Harvest is a platform that helps you choose the most suitable written content from your professional website and turn it into a podcast. Every step of this process is significant, but choosing a voice that will represent your business is where you, the client, come in.
Audio-Harvest offers a wide array of voices based on the latest AI and neural technologies and sounds completely natural. You are free to select a voice by country and language – the program provides a free listen to all potential clients. The languages you can choose from include English (US, UK, AU), Spanish, French, Portuguese, Brazilian Portuguese, Swedish, Arabic, German, Italian, Mandarin, Japanese, Korean, and Hindi. All you need to do is give the voice a try and pick the one that best fits your business requirements.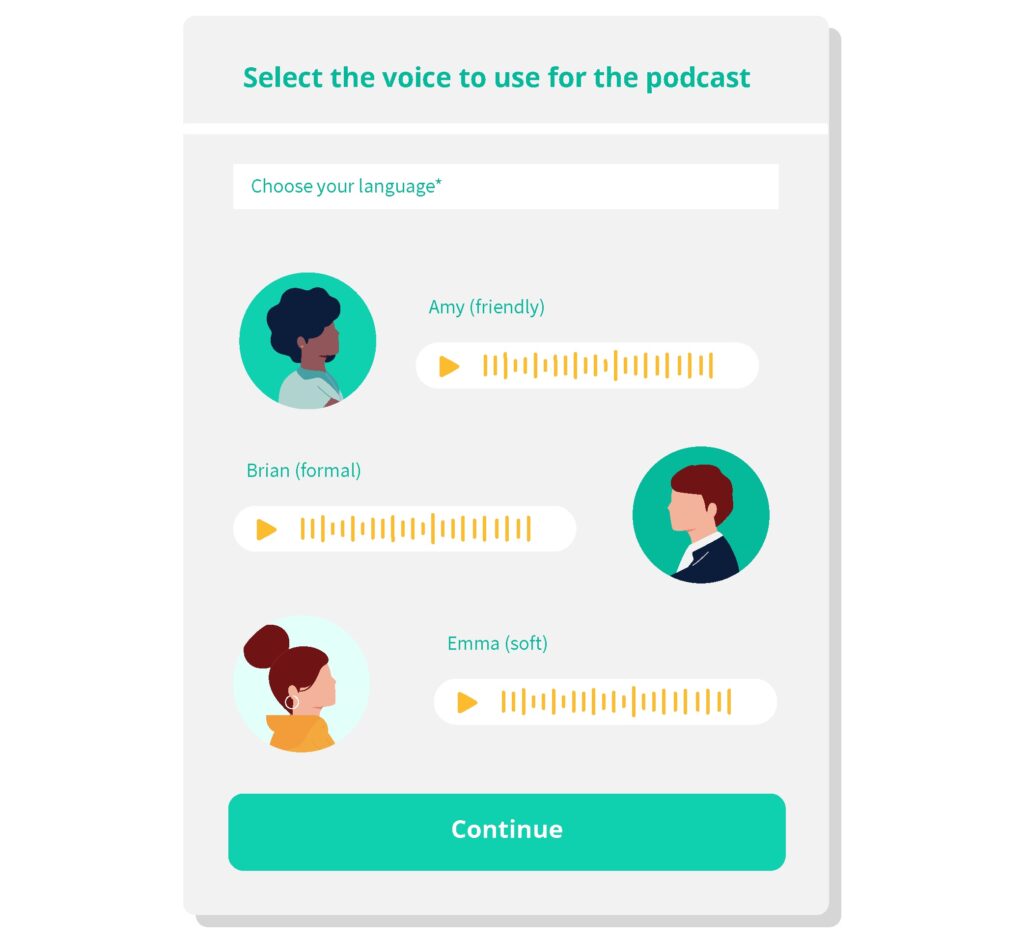 Why Is The Choice of The Right Voice Important?
No matter how engaging and valuable your podcast episodes are, they will fail to drive results if the tone of voice isn't right. A brand voice speaks volumes about the market authority of the business and how seriously it takes itself. That's why we strongly advise you to take the time and try out all the voices in our selection in your pursuit of the perfect one.
An accent, for instance, is no small thing when it comes to the voice that will represent your ideas. If you aren't careful, you may end up having a brand voice with an Australian accent when your business is situated in England, which is bound to cause trouble for your general brand authority and your profits. So don't rush, choose wisely and trust in Audio-Harvest.
Also if you would like to find out which are the best text to speech voice services in market then just check out our article on Amazon Polly, Google Voice here
More from our blog
Blog
What Is Voice Cloning?
Blog
How to create a company podcast
Blog
What Is Podcast Distribution?
Read more