Blog
What Is Text-to-speech?
Text-to-speech (TTS) is a type of technology that converts words into audio. Sometimes called "read aloud" technology, the voice that TTS uses is computer-generated. One of the many perks of TTS is that the voice can be sped up or slowed down. TTS is compatible with almost all digital devices, such as computers, smartphones, tablets, iPads, etc.
How Does It Work?
Text-to-speech can take words, digitally written on a computer, smartphone, or another similar device, and turn them into an audio recording. With the click of a button, all kinds of text files, including Word and online web pages, can become audio files. This assistive technology uses a range of different voices, and it's up to the user to select the one voice that best fits their needs.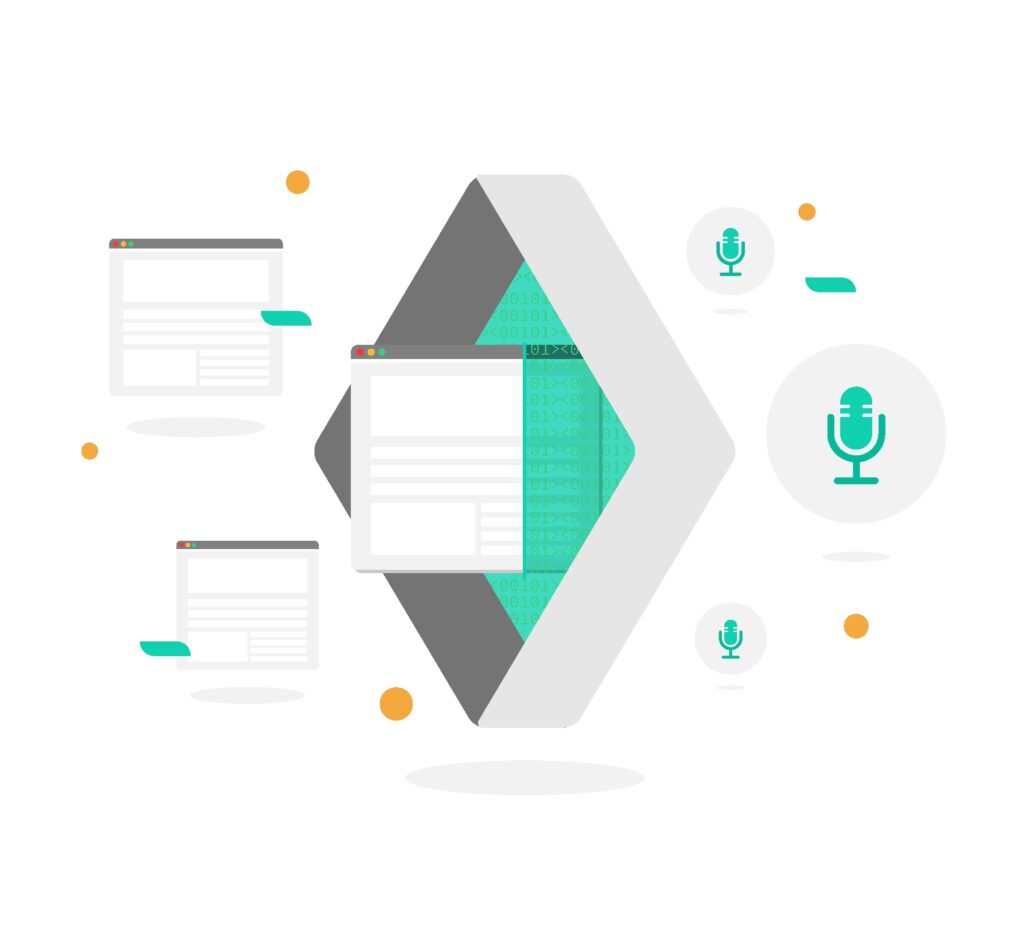 Benefits And Features
Besides the ability to speed up or slow down, some TTS tools can also read text aloud from images, such as posters, street signs, billboards, etc. It's as easy as snapping a photo with your smartphone and leaving the TTS to do the rest. Another innovative feature of the tool is to highlight words as they are read aloud, allowing the user not only to hear but also to see the text simultaneously.
This type of digital program is quickly gaining popularity in the business world of podcasting. With the help of TTS, creating podcast episodes by converting already written blog posts into audio files is relatively easy. Constantly creating new content is exhausting. One of TTS's most significant advantages is that it allows the user to use content that has already proven valuable and transform it into a new piece of marketing tool.
How Does Audio-Harvest Help?
Audio-Harvest is a platform that uses a highly-developed text-to-voice tool to create podcast episodes. It works by scanning a website, recommending site sections and blog articles that are suitable podcast material, and then using an AI voice generator to convert text into speech.
Audio-Harvest provides a wide array of natural-sounding voices for all major countries and languages across the globe. Based on the latest neural technology, the platform helps all kinds of businesses to find a voice that best fits their cause.
The voice selection is the part that requires the most of the client's attention, but it's still as easy as a child's play. The client is free to listen to a great range of voices and choose one after filtering them by country and language.
When the decision is made, Audio-Harvest does all the heavy lifting by creating the branded podcasting episodes, distributing them across all major platforms (iTunes, Spotify, Google Play, etc.), and providing an onset widget player that allows site visitors to listen to audio content without leaving the web page.
Who Does Audio-Harvest Help?
Audio-Harvest is designed to help all kinds of businesses – small, big, or startups – that would like to implement podcasting as a marketing strategy. By creating branded podcasts, the clients usually aim to promote their business, generate more traffic and gain a loyal following. This type of podcast episode achieves just that, and Audio-Harvest is here to provide the most natural-sounding text-to-speech app, among many other valuable features.
More from our blog
Blog
What Is Voice Cloning?
Blog
How to create a company podcast
Blog
What Is Podcast Distribution?
Read more