Blog
How to start a branded podcast for your business
Introduction
Podcasting is a great way for businesses to reach and engage new audiences. The total podcast audience is significant with over 1 billion people globally. And the long-form audio format means that businesses can really engage their customers wherever and whenever they want to consume the content.
When starting a business podcast you essentially have two options. A business can either create and record an in-house podcast. Or a business can use existing content from their website. For instance, that they then create a podcast out of news, updates or insight pieces.
Your choice will depend on what your objectives are for the podcast. Who your target audience is? And the amount of time and resources you have available to create the podcast?
Establish your key objectives for the branded podcast
This is the first key question to address before you create your branded podcast. This should areas such as which audience/s are you looking to communicate with? What is it you want to communicate to your target audience? Why would it be of interest to that audience? And what are you trying to achieve from your podcast activity?
For example many businesses use podcasts to establish a market leadership position. While other businesses are looking for customer engagement. For example charities can use podcasts to inform people about their charity's services. And work in the field as well as encouraging people to donate to the charity.
It really depends on the sector you operate in. What you are trying to achieve and who the target audience is? But whatever you do it is vital that you understand your target audience. And then ensure that the podcast you create is of interest to that audience.
Define the audience you are trying to reach
Who is your target audience? What type of podcast content do they consume? And why would your content be of interest to them? These are the key questions to ask. First, you understand what type of content your audience is interested in. Then you can start to either create or select the most appropriate content to share with your target audience. The key is to share content that is of interest to your target audience and present that audio content in an engaging way. Therefore establishing the theme of your podcast is key as this will establish the topics and content you will create in order to engage this audience.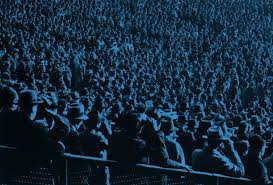 Leverage the assets you have.
Many businesses have in-house marketing personnel that can help create appropriate podcast content. Also if you have a creative agency partner that supports your business then these can also help with creating appropriate content.
Businesses also typically have content on their website that would be suitable for a podcast. Such as the news and market insights sections of their website.
For instance, the AudioHarvest platform is probably the most efficient way to leverage a business's online content. As the tool takes a client's existing onsite content and transforms this into podcasts on a client's behalf. This is very useful for businesses who want to efficiently reach their target audiences with relevant content. But whichever route you take there are more internal resources than you think to enable the creation of your business podcast.
Podcast creation.
When recording your own podcast it is important that the podcast episodes are scripted. And you have the resources in place to create and support the distribution of the podcast series on an ongoing basis. You should also address the technical requirements of recording and distributing the podcast. There are also partners and technology platforms that can help with this process as highlighted in our How to host and distribute a podcast article.
When leveraging existing onsite content the process is much simpler. As you either need a live voice to record the content. Or you can use an end-to-end platform such as AudioHarvest to create and distribute the podcasts on your behalf. The beauty of the automated process is that every time you write a new article suitable for a podcast the platform automatically creates and distributes the branded podcast episode on your behalf.
Podcast marketing
Once you have created the podcast it is vital that you get the distribution and marketing right. For distribution it is key that the podcast is distributed to the major platforms such as iTunes, Spotify and Google Play. And that you also have the relevant podcast information to enable your podcast to be accepted on these platforms.
For example you need to provide an RSS feed, podcast descriptors and artwork. Some of this can be quite technical and detailed so typically a business would use a podcast hosting company to help with this process.
The marketing of the podcast is also key. You must ensure it is found in the right places. And that your audience is aware of your podcast through appropriate marketing activity as explained in our Key marketing strategies for you podcast article. Businesses that do this well tend to get their podcasts promoted by the major podcast distributors. This makes a huge difference in terms of audience listenership volumes and quality.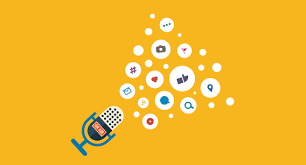 Conclusion
Podcasting is a great way to reach and engage new audiences. As the total podcast audience is significant with over 1 billion people globally. And the long-form audio format means that businesses can really engage their customers wherever and whenever they want to consume their content. Creating and distributing a podcast can either be as simple or complex you would like to make it. It is therefore key to understand what you are trying to achieve. And how many resources you can commit to the podcast as this will help decide the most appropriate podcast strategy for your business.
More from our blog
Blog
What Is Voice Cloning?
Blog
How to create a company podcast
Blog
What Is Podcast Distribution?
Read more